BRIEF INFORMATION
THE COUNTRY

Russian Federation

TOWN

St. Petersburg

INSTAGRAM

—

GIRLFRIEND

February 2021
Eva Santini
Let's get acquainted. I am Eva Santini, fitness instructor and personal trainer; choreographer of a children's modeling agency, as well as the mother of a charming prankster, which I am very proud of!
Once, my hobby for fitness became a way of life, my favorite thing and my main job. Therefore, I can confidently consider myself a happy person. I do what I like.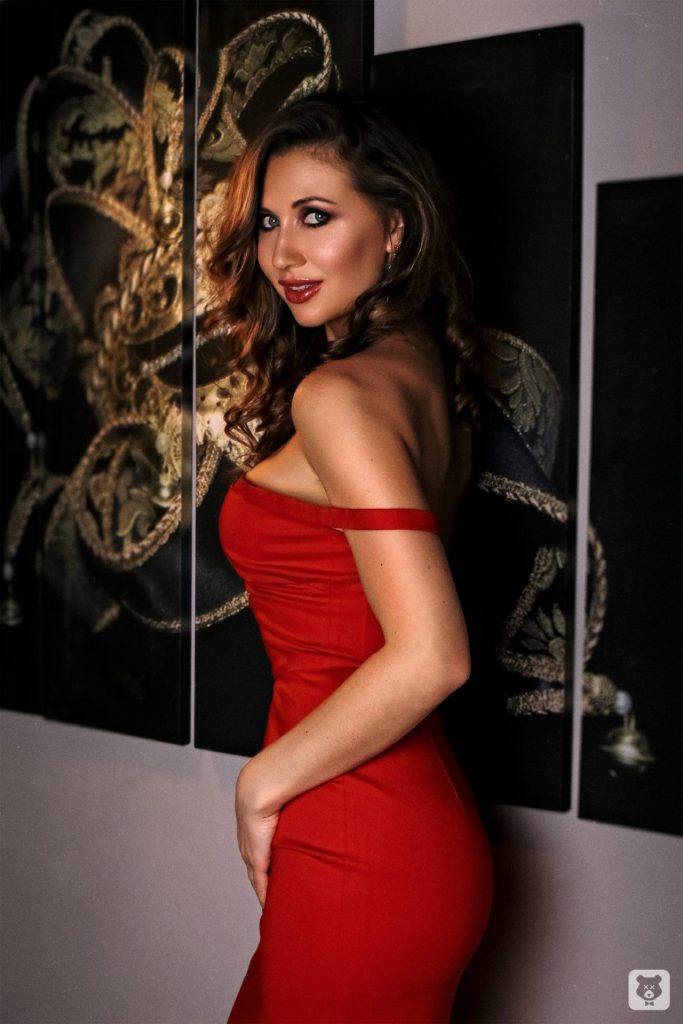 My collaboration and photography with krestyanov.com is not accidental. I work in an industry that deals with the beauty and aesthetics of the human body. Therefore, everything that it displays seems interesting to me. For example, a photograph. The ability to reveal the beauty in a model, to show her uniqueness is a real talent that is not inherent in every photographer. And our dear bear turned out to be just that. So I happily agreed to pose in front of his talented lens.
Favorite movie
I am fascinated by thrillers. I love it when the storyline keeps me on my toes. And also, so that the theme of love in the cinema would be present, and the end would be unpredictable.
The favorite music
It all depends on the mood. After all, we are women, such emotional beings. Different music suits different inner states. It can be foreign pop, classical, and modern jazz. I prefer to train under the club deep, relax in a bubble bath under the soul.